Pool Parties
Many of our properties held pool parties this summer to celebrate the opening of the pool or just to simply enjoy the refreshing amenities the community has to offer.  Residents jumped in the cool water, feasted on food and drinks, and shared plenty of laughter during the parties. Newly rebranded TEN68 West held a get together to show off the incredible new pool! Nice job to all the properties that hosted one of these events for their residents.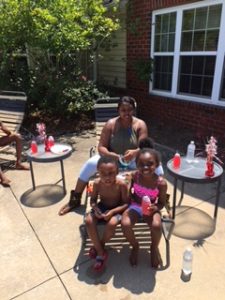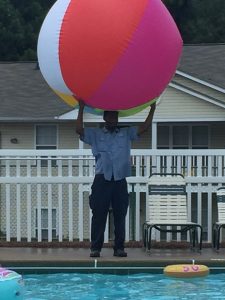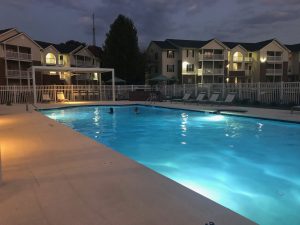 Arcadia and Browns Mill Score Excellent On Inspections
Arcadia Apartments received an audit score of "Excellent" on an Atlanta Housing Business Process review that took place in July. To make that score even more impressive, it was a surprise inspection!  Meanwhile, Ashton Browns Mill received a perfect 100 score on a Home Flex Inspection Report in August.  Wonderful results to reward all the hard work by these two staffs.
Maintenance Staff's New Look
The maintenance staffs at many of the properties have received their new Ambling uniforms.  The shirts, hats and lined jacket have the Ambling logo embroidered on them and are complimented with khaki shorts and long pants.  Lookin' spiffy! Thanks to our "models" Jimmy Neasbitt and Norman Evans from Pecan Grove Apartments for showing off the new duds.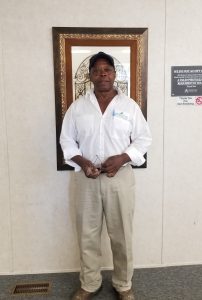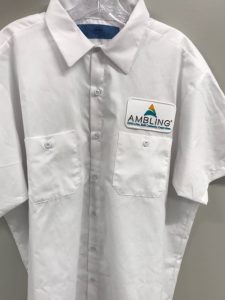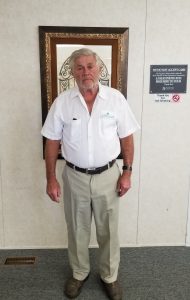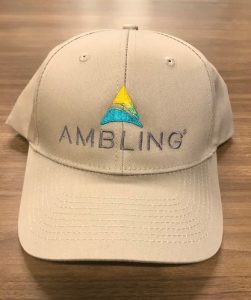 Park Crest Holds a Meet and Greet
Park Crest wanted to develop a good line of communication between the residents and the staff, so they held a Meet and Greet in early September. All the staff members were present to answer any questions, listen to any concerns and just mingle with the residents.  Pizza, cupcakes and drinks were on hand to enjoy while they were getting to know everyone.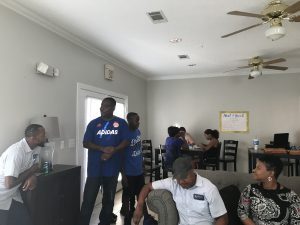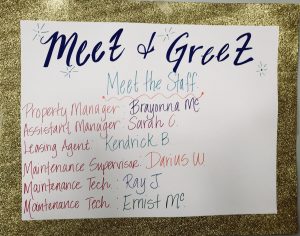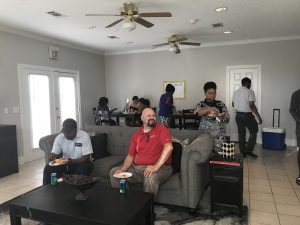 Back to School Bashes
Several properties hosted Back To School Parties for residents this August. Catoosa Gardens (Ft.. Oglethorpe, GA) provided pizza, chips and cookies for their kids, while Bridge Creek and Merrimac Village in Fitzgerald, Georgia, also had food and refreshments ready for their kids after the first day. The Park at Kirkstall (Houston, TX) had a different spin as they provided school supplies and had breakfast bags ready for the kids on the first morning (see Innovators section for more info on this idea).
    
Palmetto Preserve Sees Peter Pan
Property Manager Larese Dockery and her staff organized an outing this quarter for their residents to view Peter Pan – The Musical at Serenbe Playhouse in Chattahoochee Hills. Twenty-seven residents, including both adults and kids, enjoyed a wonderful show, which took place along the river and had a huge ship that served as the stage. Several local businesses covered the cost of the tickets and provided lunch, and the residents even got to meet and eat with the cast. Kudos to the Palmetto Preserve staff for organizing a great event and getting so many of the residents involved.