Spring Break at Ten68
Spring Break can be a time for vacations, but it can also be a chance to stay close to home and take advantage of the break from school. So, Ten68 West property manager Sheryl Melton and her staff decided to have a "Staycation" celebration for those who stayed at home in Dallas, Georgia, during the Spring Break week.  A local church and the YMCA partnered with the property to provide lunch and volunteers for the week, and the kids got to enjoy a fun week of activities.
There was a basketball tournament, an egg hunt for the smaller children, various games of skill, and much more. The week was capped with a cookout for adults, parents and Ten68 West staff!  Almost 40 kids enjoyed the festivities and the ages of participants ranged from high school to toddlers. What a great event!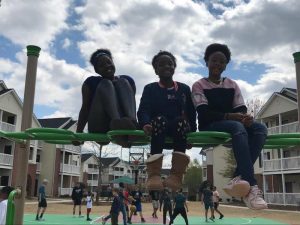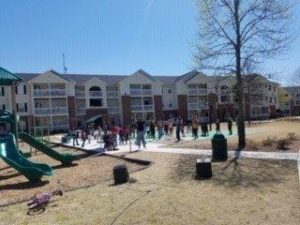 Ashton Park (MS) Blood Drive
Ashton Park (MS) hosted their 3rd annual Blood Drive with the American Red Cross in May. They always have a great showing for this event with staff, residents and resident friends stopping by to donate blood, and this year's event was no different.  Nineteen people signed up, and 17 actual donations were collected.
Property Manager Kira Yelverton also provided the participants with food, drinks, a delicious watermelon themed cake and a chance to win some door prizes.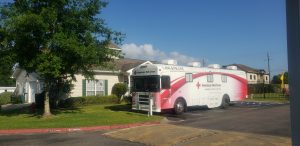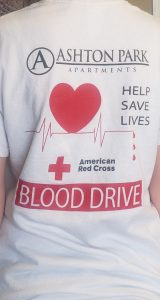 Ashton Meadows Holds Annual Cookout
Ashton Meadows held their annual Resident Cookout in late May, and it was, once again, a huge success!  Maintenance Technician Eric Walker grilled hot dogs and hamburgers, and the residents enjoyed socializing with one another!
The heat was a little much, so the cookout was moved inside after a while, but fun was had by all.  Property Manager Ruth Tywon has been putting on this event for four years, and the residents always look forward to it.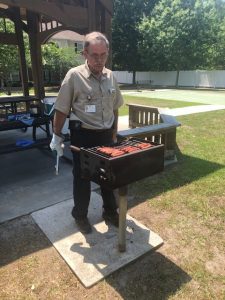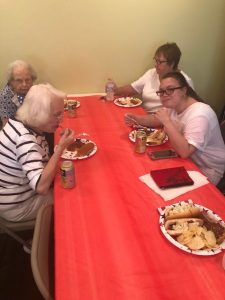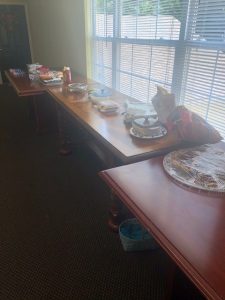 Cartersville Gardens Spring Fling
Cartersville Gardens hosted their annual Spring Fling in early April to kick off the start of the season. Property Manager Jackie Christian organized a wonderful event that saw the residents enjoy bounce houses, face painting, interactive games, tons of food and drinks and great music.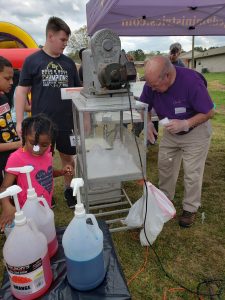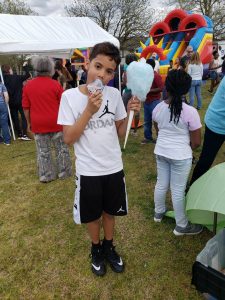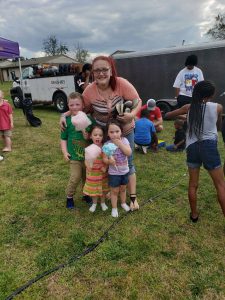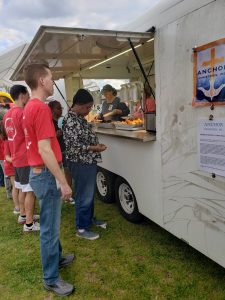 Heritage Park Green Week
Heritage Park held a "Green Week" in April where they tasked the staff and the residents to make Heritage Park as beautiful as possible. Property Manager Mary Liles and Maintenance Technician Rod Storrs led the charge as the residents participated in planting flowers around the property and recycling various items. Everyone also enjoyed snacks, and they all were invited to a Penny Auction where they could bid on fun items and meet their neighbors.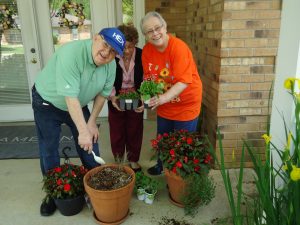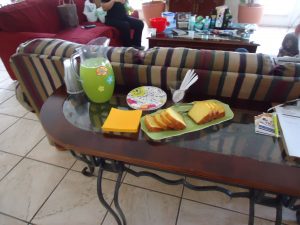 Ten68 West Gets a New Resident
The first baby to ever be born on-site at Ten68 West arrived this quarter. On April 3, 2019, current residents, Bruce and Amber Hollsworth, called for the ambulance as Amber went into labor. But before emergency personnel could arrive, precious Haley Rae had already been born.  The Ten68 West staff was excited about their newest, and youngest, resident!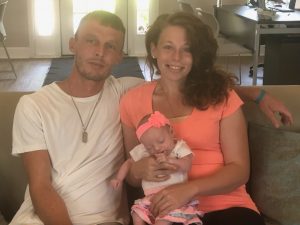 Ashton Browns Mill and Arcadia Achieve High Scores
Official property inspections can be nerve wracking and stressful in some cases, but not for Ashton Browns Mill and Arcadia.  These two properties scored extremely high marks on their most recent Atlanta Housing Authority Inspections.
Ashton Browns Mill received an "Excellent" rating for the annual Business Process Review on file inspection with score of 99%, while Arcadia also received an "Excellent" rating for their annual Physical Inspection, scoring a 97%.
These are not easy marks to achieve, and these two properties should be proud of themselves for achieving such high scores.