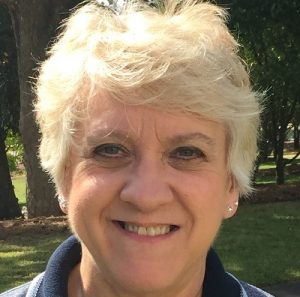 Often teased by office staff as being a permanent fixture of Bon Air Apartments, and possibly even one of its many rumored ghosts, Ms. Jean Muller has been with the beautiful building at 2101 Walton Way, Augusta, Georgia, for 26 years. She has been the housekeeper providing TLC to the building through three different management companies and became an Ambling team member in 2003.
Bon Air Apartments was built in the late 1800's, burned down in 1921, and was rebuilt at that time into the beautiful structure that it is now.  With 7 floors, 202 apartment homes and all the common areas, Bon Air is an enormous undertaking.  In spite of all the challenges to maintain such a historic and beloved building, Ms. Jean takes great pride in making Bon Air the best it can be.  She is known and loved by her colleagues and residents alike, always has a smile on her face and is willing to assist her team members in any way possible.
She has recently announced her retirement at the end of this year. This announcement was received with great appreciation for the years of dedications she has shown to not only her beloved Bon Air, but to the residents, staff, and company she has adored for years. Her presence not being at Bon Air is difficult to imagine, and she will be missed by all. We wish her a retirement filled with love, peace, and comfort.
Thank you, Ms. Jean for all you given to Bon Air, through your career.