Two New Corporate Hires Hit Ground Running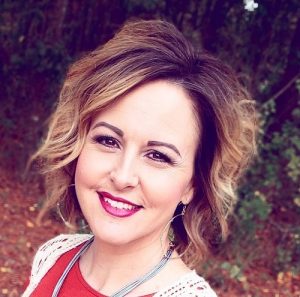 Kimberly Montgomery joined Ambling's Accounting team as an Accounts Payable rep last quarter.  Before coming to Ambling, she spent her time as a work at home wife, mother, basketball coach and entrepreneur. Kimberly has worked with one of the largest direct sales jewelry companies for the last ten years, garnering national recognition for both sales and leadership achievements. Born and raised in Valdosta, Georgia, Kimberly has been married to her high school sweetheart for 18 years, has two children – Asher (16) and GraceAnna (14) – and is active in her church and the community.
Scott Vitatoe recently became part of the Ambling family as a Regional Property Manager. He will oversee a total of 8 properties in his portfolio, with 7 assets in Georgia and one in Texas. After serving in the Army and attending college, Scott began his career in multifamily housing in 2002 with Kentucky Housing Corporation. He held several positions with KHC, ranging from processing Housing Assistance Payments to MOR's, Tax Credit Compliance, and Code Enforcement inspections.  In 2007, Scott and his wife Jennifer moved their family to South Georgia to take a Regional Property Manager position with Dewar Properties. There, he managed a portfolio that consisted of Conventional, Section 515, Project-Based Section 8, Tax Credit, HOME Funds, and Bond properties. In 2015, he moved to a RPM position with Millennia Housing Management, where he was instrumental in assisting with the takeover and acquisition of several Global Ministry Foundation properties in Florida, including a $90 million rehabilitation of four properties in Jacksonville, Florida.
Outside of work, Scott is an avid amateur horticulturalist, specializing in Tillandsias, and is a semi-professional poker player, having won several tournaments.