AMBLING INNOVATORS

Arcadia Partners with Local Bank to Help Residents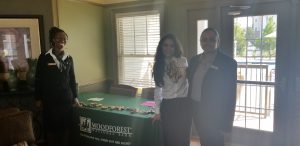 Arcadia Apartments (Fairburn, GA) was trying to think of a way to increase online payments and ensure the residents have the tools they needed to make these web-based transactions. They thought it might help if a local bank was able to come onto the community and speak directly with the residents. Boy, did it work! Property Manager Mattie Pruitt and her team partnered with Woodforest National Bank to have representatives come to the leasing office to hold an informational session with the residents, get them signed up for checking accounts, and answer any banking questions they had.
Bank reps came out two days, and Arcadia had a great turnout. Overall, online payments have increased and many of the residents have signed up for checking accounts, some for the first time ever!
Wonderful "innovative" thinking from the staff at Arcadia!

When Heritage Park Maintenance Technician Rod Storrs saw a chance to learn something new in order to help save Ambling some money, he jumped on the opportunity.  It all started with Regional Vice President Jake Seames stating that he was going to host a class in Jackson, Mississippi, to have some of the maintenance technicians in the area learn how to resurface countertops themselves  with a $14 kit from a home improvement store – instead of paying a third party contractor $225 per kitchen counter and $85 per bathroom counter to resurface.  However, before the class could even get scheduled, Rod decided to teach himself the skill and start working on a unit in need. He has since finished that job, and Property Manager Mary Liles said he is ready for any more that come his way!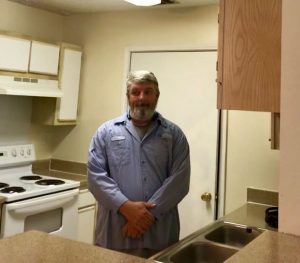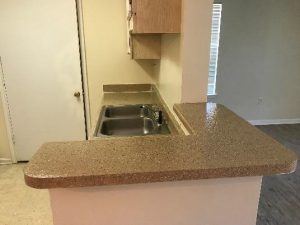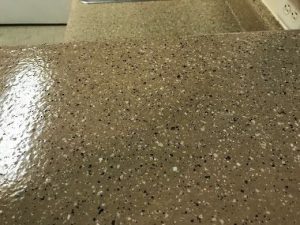 Palmetto Preserve Maintenance Technician Clarence Stanton showed innovation in a similar way. Clarence took it upon himself to replace a 100 amp service in one of the occupied units, and in turn helped save the property upwards of $1000.  According to his Property Manager Larese Dockery, Clarence is always helping out where he can and going above and beyond for his residents and for the property.