AMBLING INNOVATORS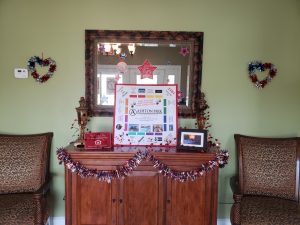 Property Manager Kira Yelverton and her staff at Ashton Park (MS) were brainstorming about fun, unique ways to attract potential residents. They were looking for something that prospects would enjoy playing while earning some move-in incentives. Most importantly, Ashton Park was innovative and different from their competitors. After some brainstorming sessions, they decided to do a Monopoly-themed promotion, where new prospects got the chance to roll the dice and land on a "property" to win a prize. Prizes ranged from a free application fee to the jackpot of a month's free rent.  This innovative promotion has led to several new leases and an upward move in occupancy!
Dunlap Gardens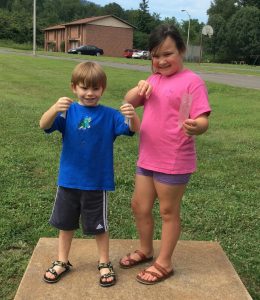 Property Manager Rhonda Ramirez recently implemented a new program called "Good Deed Bucks" at Dunlap Gardens.  When one of the young residents does a good deed for someone or for the property, they are given a "Good Deed Buck."  They can then save up their bucks to buy items that Rhonda has in her leasing office. Rhonda said seeing these good deeds "let's me know know I am doing something right."  This program is a very innovative and productive way to get the children involved in doing good deeds for their community.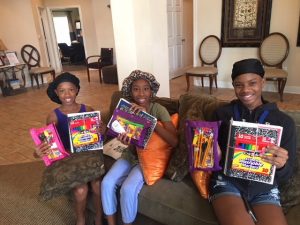 To say the calendar of events for the residents at The Park at Kirkstall is full is quite the understatement.  Property Manager Jennifer Stapleton-Stubblefield and Resident Service Coordinator Holly Crain literally have something planned for the residents every day of the week.  From recreational activities to an array of social and education services, the staff has made a point to engage their residents with high quality programs that cover foundational topics vital to both the resident's own growth and the growth of the community itself.  A total team effort, along side Jennifer and Holly, Catrice Adams (Assistant Manager), Alvin Pesina (Maintenance Supervisor), Jose Cortez (Assistant Maintenance Supervisor) and Jorge Benitez (Maintenance Technician) all help to make these events possible.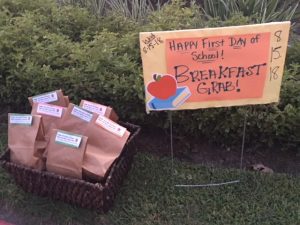 "All our events are well-thought out and tailored to fit my community," said Jennifer. "We also get feed back and ideas from the residents, so they can be apart in helping to develop the things that they want to see happen in the community."
In the third quarter alone, Jennifer, with Holly and her staff, held these events:
Health Screening Services – A health care professional came out to teach about diabetes, blood pressure, cholesterol levels, and other important health issues.
Credit Counseling – Helping residents learn how to manage money and build good credit.
Computer Basics – Helping navigate the basics of using a computer, everything from emailing, surfing the web, and writing a letter.
"Breakfast on the Go" – The staff hands out a small, healthy breakfast snack pack to both the school children and adults to get their energy up and brain functioning for a great day.
GED Preparation
Chair yoga
Resume Writing Workshop
This is only a small sample of all the events that go on. "The residents here love the programs and the leaders," said Jennifer.  "They say it's the best thing they have ever been a part of in a place where they live. And it's a cliche, but we really do LOVE our residents!"  And it shows. Jennifer always maintains high occupancy and high collections. You make us proud Team Park at Kirkstall!

Property Manager Jennifer McFarland hasn't been on the job long, but she has quickly made herself one of the most popular people at the community.  Jennifer brought her own popcorn machine in to the leasing office, and she makes sure she has fresh popcorn ready for the kids as they get home from school each day. According to Regional Manager Emily Farmer, "The kids come straight to the office when they get off the bus. Jennifer has done a fantastic job of involving the children!" One Friday, she even made nachos as a surprise. In addition, Jennifer has been able to secure some donations of school supplies and has given those out to the kids.