AMBLING INNOVATORS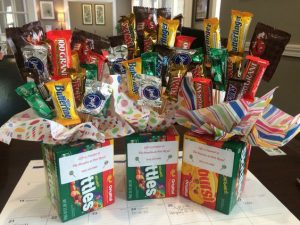 Property Manager Steve Alley and Leasing Agent Martha Melton at Park Ridge have come up with very creative ways to do their marketing outreach.  To stand out from the competition, they have created candy bouquets with the "vase" made from candy boxes and the "flowers" made of candy bars. These have been a big hit with the companies they visit each month. They also built on the quarterly campaign theme of football by leaving candy jars of the peanut M & M's shaped like footballs, as well as used catchy phases to promote the community ("We FLIPPIN' Love You" with a spatula and brownie mix was great!).
Martha has also done some target marketing to veterinarians since they are changing their pet policy to allow pets in the upcoming year. She dropped off goodie bags and flyers to the clinics in the area, all of whom put they flyers up on a public bulletin board for all the pet owners to see.  Great, innovative ideas from the Park Ridge staff!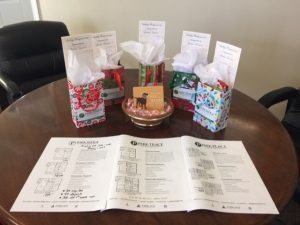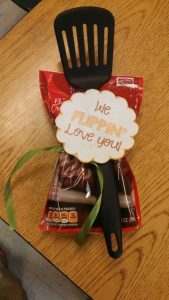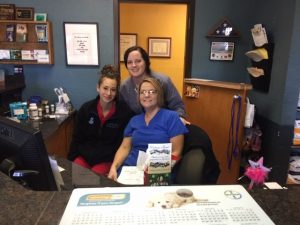 Ashton Park (MS) and Bay Park Apartments attended the Greater Gulf Coast Apartment Association's 2018 Beacon Awards this quarter.  Not only was it an opportunity for Ashton Park's Property Manager Kira Yelverton and Assistant Manager Taneshia Harrell, Bay Park's Assistant Manager Katia Kilpatrick and Piedmont Park Property Manager LaQuetta Jones, along with RPM Christie Billings, to meet and greet others in the industry, but also a chance for these team members to market and get exposure for their properties.  The event's theme was centered around The Great Gatsby, so everyone was able to dress the part and have a little fun as well! Another good marketing idea!