AMBLING INNOVATORS

There were a couple of job fairs in Valdosta, Georgia, this quarter, and Ambling made sure to be well-represented at both.
The first one took place on the campus of Valdosta State University during the Career Opportunities Fair. This is an annual event that hosts dozens of companies for students to learn about and seek possible employment after graduation. Ambling was well-represented by Human Resources Director Stacey Whatley and Regional Property Manager Scott Vitatoe, who passed out information about the company.
Ambling also participated in a Georgia Department of Labor job fair in May. Over 300 people were in attendance and approximately 70 attendees stopped by the Ambling table to provide their contact information regarding interest in working with Ambling. Human Resource Generalist Barbara Phelps and Regional Property Managers Addy Jackson and Mattie Pruitt joined Stacey and Scott in manning the table for this event.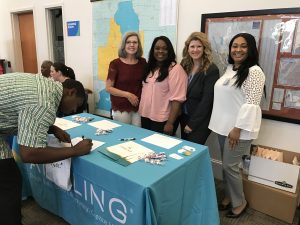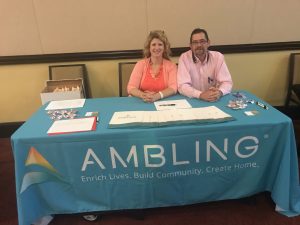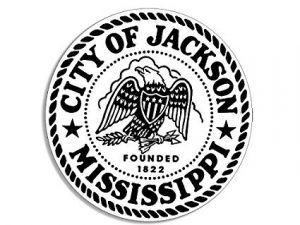 Regional Property Manager Christie Billings has stressed the importance of having Ambling's Mississippi properties be involved in organizations within the apartment community.  Along with several staff members, Christie attended two events this quarter to promote both Ambling and the properties.
In April, Pam Terrell, Valencia Johnson and James Morgan from Cameron Park and Tam Thompson and Montez Allison from Arbor Park Apartments, along with Christie, attended the 2019 Mississippi Apartment Association Crawfish Boil. The event was sponsored by HD Supply and held at the Mississippi Braves stadium.  It was a great event to network with other leaders and colleagues in the apartment industry.
Then, in May, the Mississippi Apartment Association held a tradeshow for local apartment professionals.  Staff members from Piedmont Park, Park Pines, Arbor Park, and Cameron Park, along with Christie, attended the event. To top a great night off, Senior Property Manager LaQuetta Jones won an umbrella and a $50 gift card, Piedmont Park Assistant Manager Sadora Jarvis won an umbrella, and Tam Thompson won a tablet!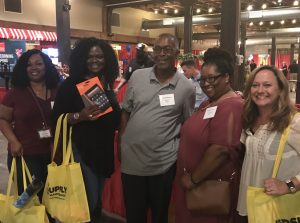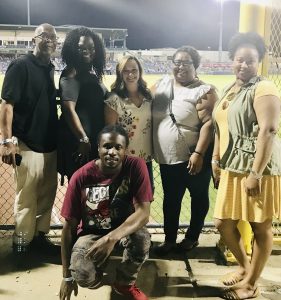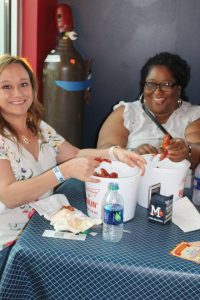 Each quarter, a new marketing theme is rolled out, and the properties are encouraged to build on the theme with decorations, games, and any other creative ideas in order to leave a lasting impression with prospective residents.
This past quarter's theme was "There's No Place Like Home!" from the Wizard of Oz movie. The banner, flyers, and bandit signs had a yellow brick road and ruby slippers prominently featured. Several properties took this design and added their own special touch. Park Wind Property Manager Tarsha Hobson created a yellow brick road that led to the leasing office, some massive handmade ruby slippers and a dozen flowered pinwheels to attract attention. There is little doubt that the prospects that stopped by this office would not forget their visit to Park Wind.
The staff at The Park at Kirkstall also added a little flair to their office. Property Manager Jennifer Stapleton took some shoes and created her own red ruby slippers that were strategically placed near the entrance. She paired that with several beautiful flower bouquets that made this an entrance that left a lasting impression on anyone that walked in.
Ashton Pointe created a full size yellow brick road that led from the front door, through the leasing office and into Property Manager Brandy Stephens' office. They also put Wizard of Oz stickers on the wall for added effect!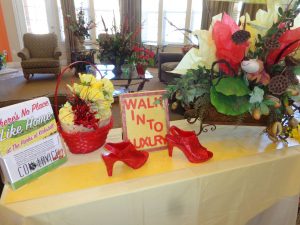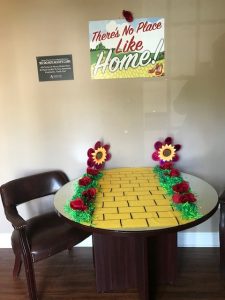 Avalon Apartments decided to set a high goal of achieving 100% occupancy during May. Property Manager Penny Atkinson and her staff had good occupancy levels already, but they wanted to achieve perfection.
Once the goal was set, the staff was dedicated and determined to reach it. Then on May 24 with one final move-in, they achieved their goal of 100% leased and occupied – with no late recerts either! To celebrate, the office splurged with some chocolate cupcakes with "100" in candles on top.
Congratulations on setting a goal and then working hard to achieve it, Avalon!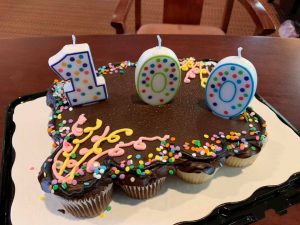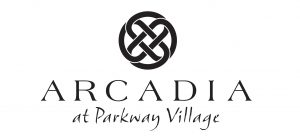 Arcadia hosted a "Breakfast on the Go" for their residents one early June morning.  As the residents headed out to work, they were able to swing by the leasing office and grab some delicious food and fruit from Chick-fil-A and top it off with some cold OJ!  Our residents are why we are here, and it is important that we show them appreciation! Arcadia figured out a way to show their residents some love and have fun in the process. Great work, Team Arcadia!